---
special offer this 03/30/2023
Want to teach your baby to swim at an early age?
This float is perfect for babies and toddlers to start experiencing the water safely with their mom or dad. Each baby float is designed to teach your baby and children to swim and help them gain confidence in the water safely.
These baby buoys are airless, so you don't have to worry about punctures or inflating its attachment to let your little sunshine splash around in the water. Each model meets European safety standards with its 5-point safety harness and non-slip design. 
The inflatable swimming ring is a water toy, it's easy to break and leak, which can easily cause accidents such as drowning. This non-inflatable swimming ring successfully solves these problems. There is no air leak or breakage . There will be no risk of drowning caused by air leaks
This float is designed for babies from 3 months to 2 years (6-18 kg).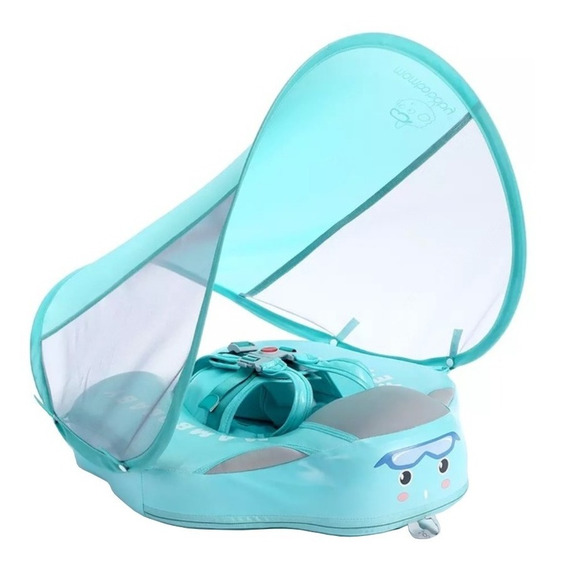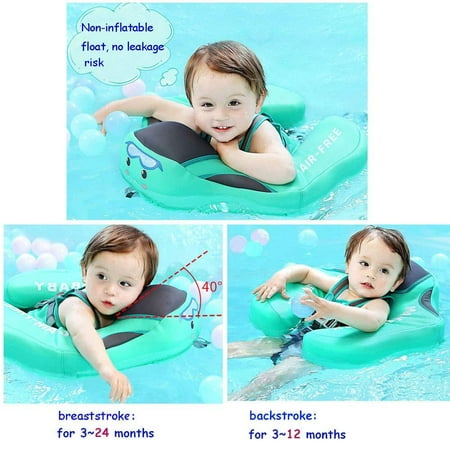 🔶 Non-inflatable: No more leaks, punctures or blowing to inflate it. It's made with high quality, eco-friendly latex foam and swim fabric that's tailored to baby's skin. This is soft and warm in the water and will not have any allergic effect on the skin.
🔶 Ultra-lightweight and portable: You can take it to the beach and pool. Also, a great to use in a bathtub to make your baby comfortable and confident in the water. A great alternative to water wings, swimmers or inflatables that wear out quickly and are less safe for swimming support.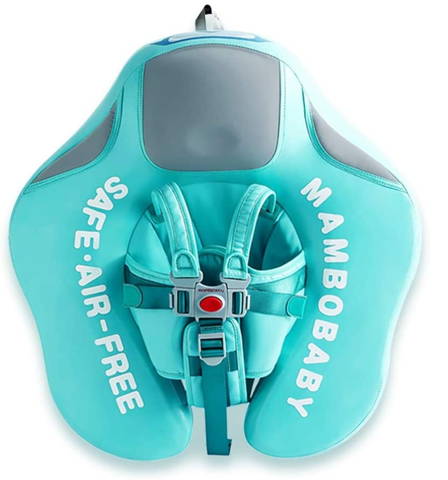 🔶 High quality durable product: designed to be used for years without defects or failures. This is not an inflatable donut ring, the no air deflation float properties and great attention to detail means you can use it for years to come safely.
SAFE, ANTI-ROLLOVER DESIGN
This baby pool float has widened sides for maximum buoyancy and the front of the float is raised to prevent tipping. Your baby will be able to see and touch the water with their hands, so there is no risk of accidentally tipping over in any direction. To prevent the baby from slipping when paddling, it is secured with two buttons and velcro. In addition, it consists of an easy-to-use multiple harness system.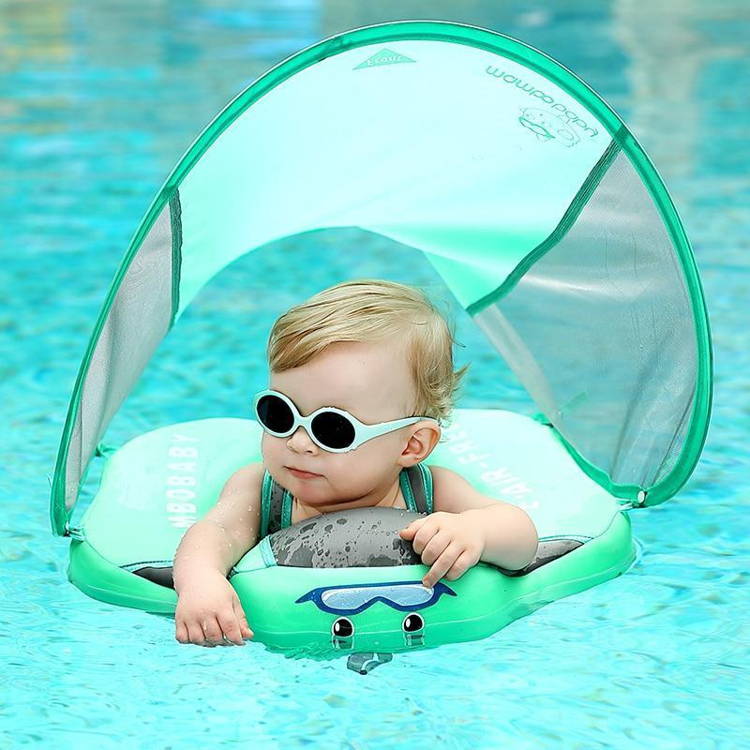 Materials :
- high quality swimwear fabric
- TPU Warp film with PearlFoam technology lining  
- Latex foam

Inside diameter: 16 cm (6.3 inches)
Outside diameter: 48 cm (18.9 inches)
Suitable for: babies from 3 months to 2 years (6-18 kg)
            1* Baby Chest Float Swim with canopy and tail