---
special offer this 03/28/2023
Looking for a practical bag to carry your baby's essentials?  
For moms who need a bag to take baby's stuff everywhere, this is the one for you. In addition to its stylish design, it is lightweight and extremely practical. 
This maternity backpack is made from waterproof 600D oxford polyester, an extremely strong and durable material. Its main compartment offers ample storage space as well as an advanced internal storage design with multiple pockets for storing wipes, bottles and diapers.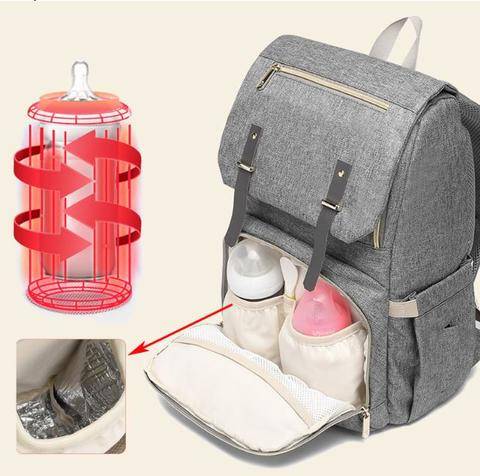 🔶 DURABLE AND WATERPROOF : Made of high quality oxford fabric + durable, lightweight and waterproof foil material.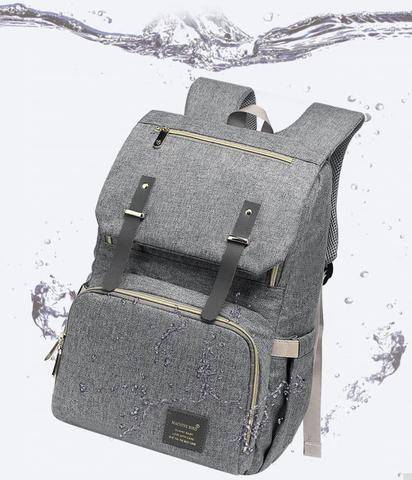 🔶 MULTI-FONCTION : Fashion and stylish design, you can use this bag as a backpack and handbag. Suitable for many occasions like shopping, restaurant, travel, etc. The best choice of most moms, a perfect gift for family or friends who have a baby.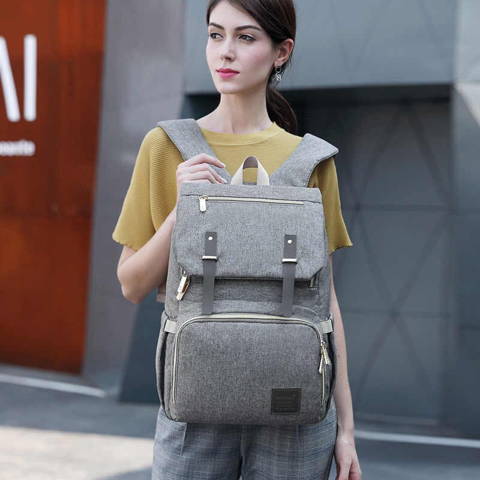 🔶 PRACTICE : The straps make carrying easier by hooking onto the handle of the bag's pull bar. The shoulder straps also make it easier and more comfortable to carry all your baby accessories.

This maternity backpack has an external USB port and a built-in charging cable with which you can plug in your phone or tablet.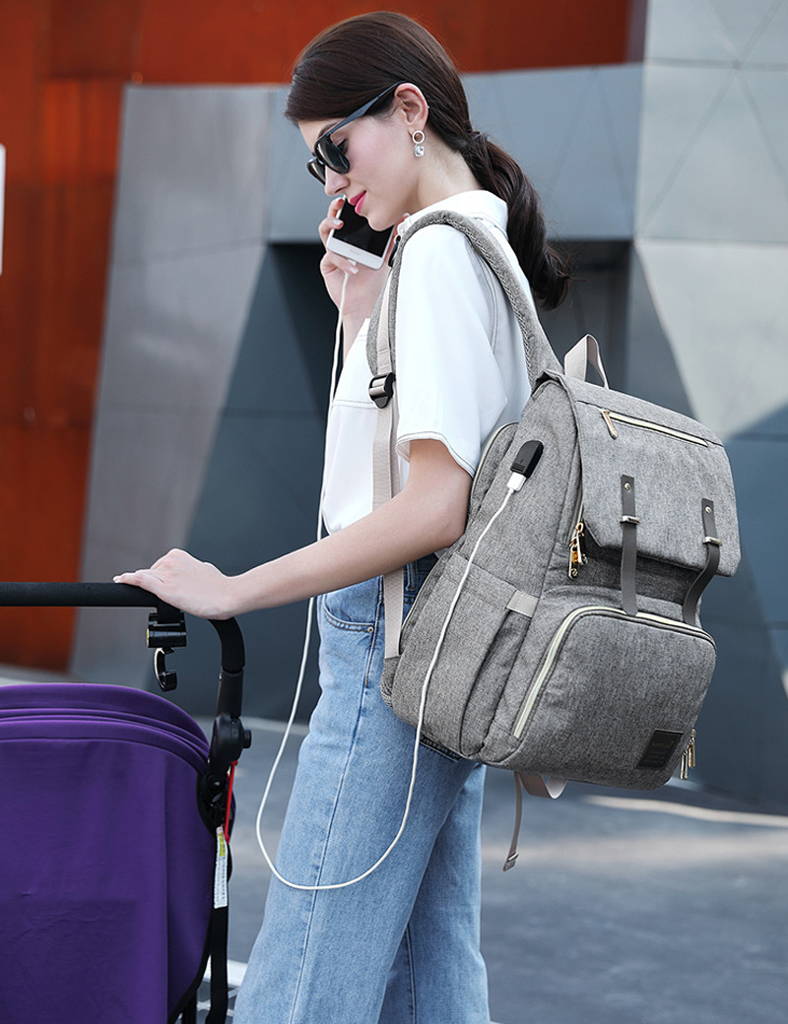 It has 2 insulated bottle pockets for bottles, an insulated bottle pocket connected to a USB power source to keep the temperature of the milk pretty much constant. So you can give your baby warm milk at any time.  
Height of the article: 46 cm  

Feature: USB port, rechargeable bottle holder