---
special offer this 03/26/2023
Looking for a better way to make grooming your kids easier? 
This rainbow bath soap is made of essential oils that cleanse and moisturize the skin, promoting smooth, balanced and radiant skin. It offers a unique and amazing rainbow effect after dissolving in water to relax your mind and body.
This rainbow bubble bath soap is made from natural and organic ingredients, 100% handmade, with a unique floating color effect, to bring you comfort, relaxation and softness in your bubble bath.
Bath time becomes fun: The cloud shape and colorful colors bring you endless fun and allow your kids to fall in love with the tub. Enjoy a wonderful bath time while watching a visual extravaganza.
Moisturizing Skin Care: Rainbow Bath Soap is formulated with essential oils, no added preservatives and flavors o moisturize and soften your skin. Making it soft and smooth, it stimulates blood circulation to invigorate the skin
Natural materials: This bath soap is made of100% natural sea salt and handmade organic ingredients; non-toxic, never contaminates your skin or bathtub because it can be easily rinsed off. Free of irritating chemicals and additives. Handmade, shaped, skin friendly.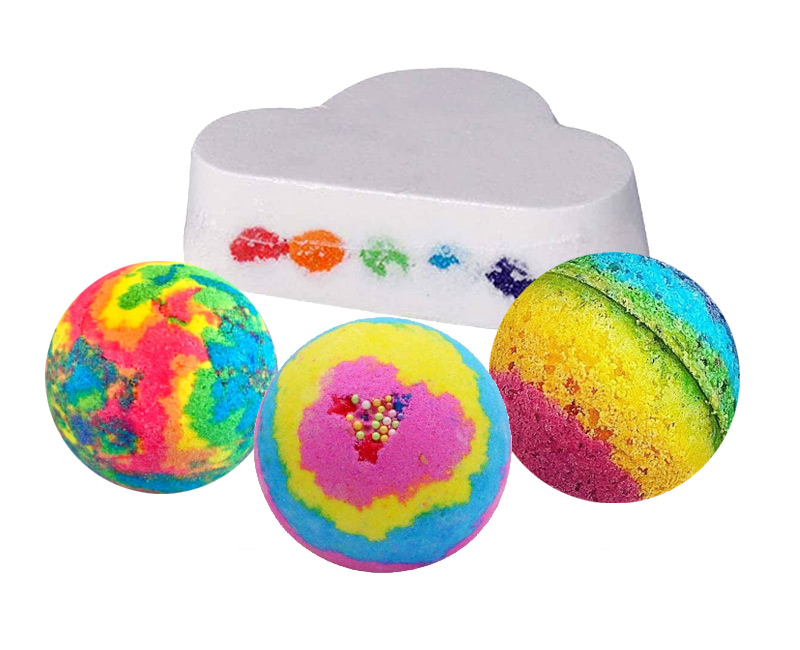 No more whining and fighting over a bath, save the day and make bath time a fun and playful experience. Sweet fruity scents and rainbow colors turn bath time into an evening highlight. Kids love them. And just like that, the bath time battles are over.
Features:
Materials: Baking soda, Cream of tartar, Avocado oil, Fragrance oil, Polysorbate 80, FD&C Cosmetic Colorants
Lifetime : 3 years
Size : 11.8 * 8 * 2.9cm
Content:
           1 * Rainbow Foaming Bubble Bath Soap
Get NOW the Rainbow Foaming Bubble Bath Soap for your baby from Mother & Baby Shopper!