---
special offer this 01/27/2023
Fed up with plates knocked over by your children?    

This BPA-free silicone tray has several separate compartments in the shape of a smiley face, so your child can eat while having fun.  
The whole thing attaches directly to the table. You can even use it in the microwave to heat up food and put it in the dishwasher for cleaning.  
Unlike plastic ones, these silicone mats stand the test of time. They are heat resistant, washable and will not mildew. Plus, they have a grippy surface that holds the plate in place.  
This plate is THE solution for your children's meals!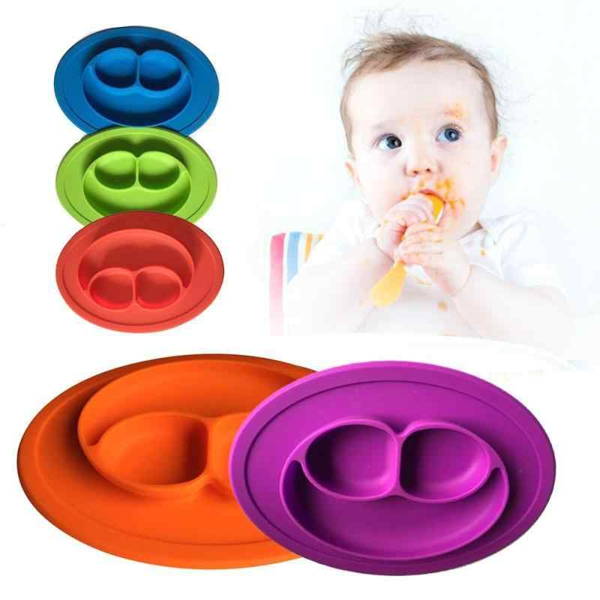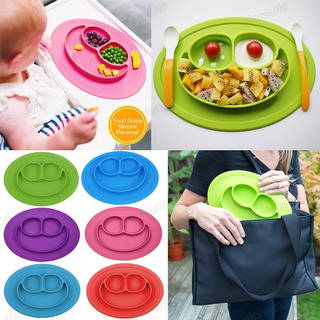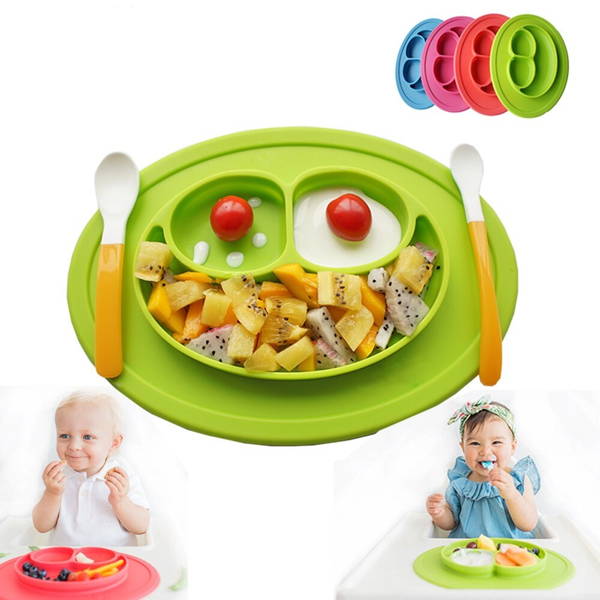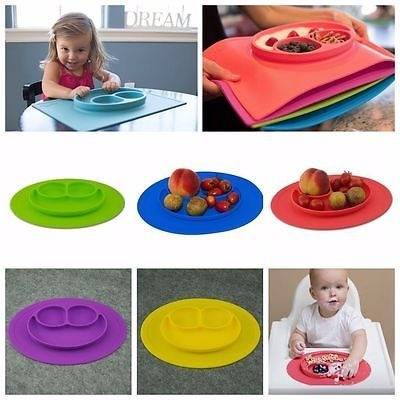 🔶 Promotes your child's independence: The stability of the dish promotes self-feeding and develops your child's fine motor skills and the smile design encourages a positive eating experience.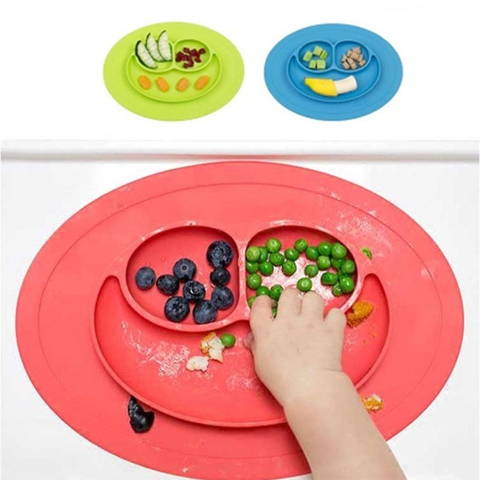 🔶 Designed for safety: 100% food grade silicone material, PPA&BPA&PVC free. Baby can eat with pleasure, parents don't have to worry about negative consequences. 

🔶 No more clutter: the non-slip silicone baby placemat has a suction cup safety feature for any hard, flat surface, fitting most high chairs that prevent children from throwing bowls and plates on the floor.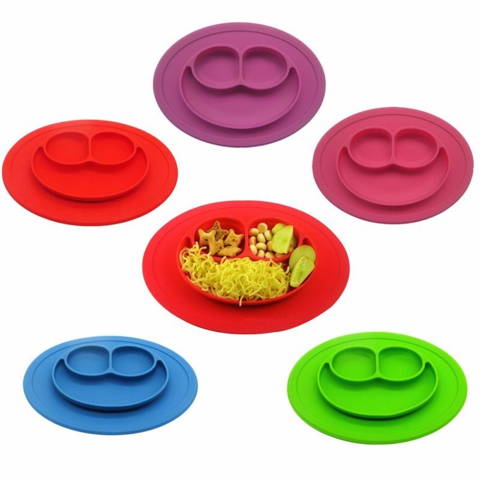 The mini silicone platter is an all-in-one plate that clings securely to the table. The mini platter is also compact and lightweight, so it's perfect for dinner parties and travel. Made of high quality silicone free of BPA, BPS, PVC, lead, latex and phthalate, it is perfectly safe for your child.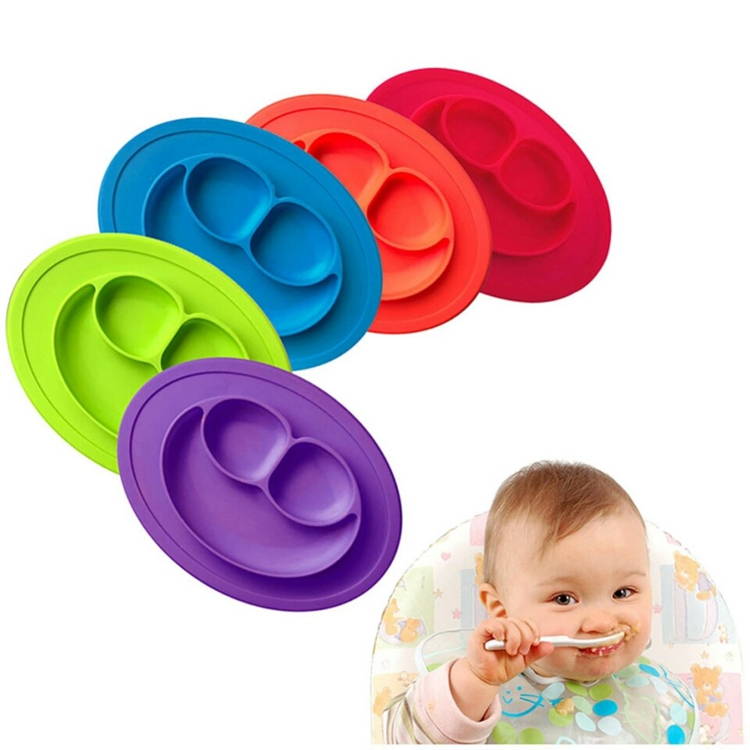 Material: FDA approved food grade silicone

Color: red, blue, pink, green, yellow, purple
Dim. W 21.6 x L 17.8 x H 3.2 cm. 

1*
  Silicone adhesive tray for children